Jeppe Jarnit-Bjergsø, Evil Twin Brewing og amerikaneren Brian Strumke, Stillwater Artisanal Ales er klar med to øl mere fra The Perfect Crime. Debuterede med American Blonde og European Blonde.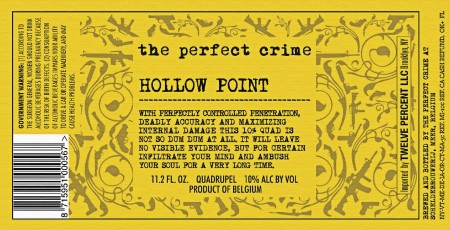 The Perfect Crime Hollow Point (10%): Quadrupel.
With perfectly controlled penetration, deadly accuracy and maximizing internal damage this 10% Quad is not so dum dum at all. It will leave no visible evidence, but for certain infiltrate your mind and ambush your soul for a very long time.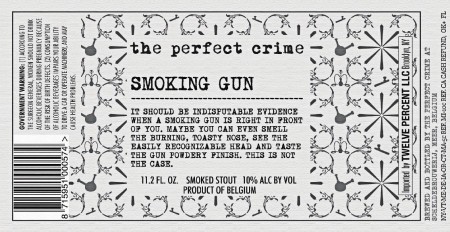 The Perfect Crime Smoking Gun (10%): Smoked Stout.
It should be indisputable evidence when a smoking gun is right in front of You. Maybe You can even smell the burning, toasty nose, see the easily recognizable head and taste the gun powdery finish. This is not the case.
Begge øl er brygget ved belgiske Scheldebrouwerij.