Fanø Bryghus har følgende øl med ved Copenhagen Beer Celebration 2012 – 11. og 12. maj.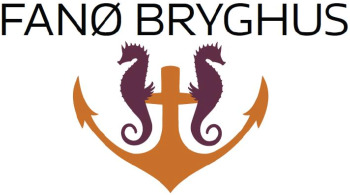 Fanø Bryghus Batch 400 Imperial Vestkyst (8,3%):
Imperial IPA based on the popular Vestkyst pale ale. Hopped with Simcoe, Cascade, Citra, Amarillo.
Fanø Bryghus Chocolate Lava (10%): Cask.
Imperial Stout with Chocolate, Licorice syrup, and chilies.
Fanø Bryghus Coffee Grinder (11%): Cask.
Imperial Stout with Espresso from Coffee Collective and Vanilla beans.
Fanø Bryghus Dr. Owl (4%):
Grisette. Hoppy low Abv Saison brewed with Pils, oats, wheat and rye and hopped with Cascade, Spalter Select, Tettnanger, Hallertauer.
Fanø Bryghus Gorm (10%):
Triple Chocolate Imperial Stout. Imperial version of our Stormflod brewed with Coco powder, dark chocolate, and coco nibs and then aged on Vanilla beans.
Fanø Bryghus Oyster Stout (3,7%):
Dry stout brewed with fresh Oysters right out of the Vadehav around Fanø.
Fanø Bryghus/Aleph Castaway (6,5%): Aleph er italiensk bryggeri.
White IPA. IPA/Wit beer hybrid brewed with Wit yeast, Coriander, Citrus peel (orange, lemon, lime, grapefruit) and hopped with Citra, Sorachi Ace, Motueka, Summer, and Galaxy.
Fanø Bryghus/Tired Hands Brewing Co. Tuff Ghost (8%): Fadlagret.
American Farmhouse wild ghost ale. 100% Barrel Fermented and then aged for 10 months in Brunello barrels. Made with 3 different Brettanomyces strains from Crooked Stave.